What Your Seniors Need: A hobby & some good company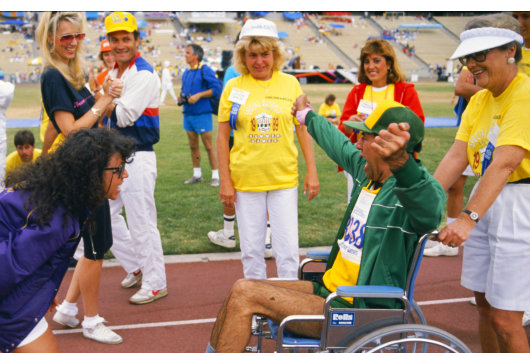 Let's face it, being left alone at home could be a bore. Even more true for the once free-spirited young lad/ lass. As often as you would like to keep your seniors company, it just is not possible anymore. Being a career-oriented individual at this day and age requires quite a lot of time put in the office instead of staying at home. It's quite unfortunate and really tends to add to your stress, especially because you know your seniors would be alone at home. At their age, they need to keep up with quite a lot of medication to keep their health intact, and sometimes, you are going to have to be there to remind them to take their medication. But, they also need something to spark their interest, find their sense of 'purpose', do something again, just for the sake of it. It's not just about external heat, and it isn't always about having to take 3-4 tablets daily. After all, they aren't really disabled, they just want a peaceful retirement with their loved ones, and while being left alone isn't really something on top of their list, it's an opportunity for them to do something that they would enjoy.
So here are a few reasons why they need a hobby, it can:
Ward-off feelings of Depression
Lessen the feeling of Isolation
Keep their minds working (this is important as they age, so they are able to preserve their brain's neurological connections)
Give them back their sense of purpose and independence
And so much more. It's so important to keep them occupied, much better if it were with the new company they may encounter while engaging in an activity or class. While Doctors may suggest they do as minimal amount of physical activity as possible, it is also encouraged that they do something emotionally, and psychologically fulfilling. You will not have to worry about leaving them alone and bored because here are a few things they can do on their spare time:
Gardening
Crocheting
Learning new recipes
Learning new cooking techniques
Crafts
Basic Yoga
Playing Cards
Attending cultural events
Walking
Crossword puzzles
Going out to visit friends and family
Some of the hobbies listed above require some physical activity but, not to worry, they will not be in danger of falling anytime soon. Now, they will be able to do all these things with the aid and companionship of our well-trained staff at Superb Care Inc., a non-medical home care agency in Sunrise, Florida. It is understandable that some may be quite uncomfortable with the idea of having 'strangers' inside their homes. It might even be challenging developing a bond, as far as caregiver-patient relationships go. But, we're not just 'Caregivers', we can be friends, too, and we only want to help. Our long list of services includes Companionship and Housekeeping, definitely enough to make sure your seniors are safe and comfortable while you are away. Though we're a non-medical home care service, we will still make sure that they are as healthy as they can be through our company. Think of us as an extended member of the family. Visit http://www.superbcareinchcs.com/ or call 1-866-7SUPERB/ 1-866-778-7372 for more information, and further inquiries.