Companionship for the Elderly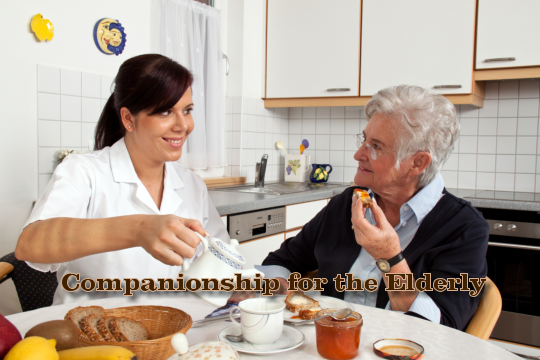 When you think about the word "companionship", what comes to mind? Friendship? Fellowship? Community?
As we age, circumstances that limit our ability to get together with friends, travel, or drive a car often results in losing touch. For many seniors, companionship care fills a gap created by growing older. It provides a crucial link for seniors who live alone and may be isolated from others. Companion Care is an ideal solution for a senior who would otherwise spend most of the day alone and for those who require light assistance.
Such service is made available through Superb Care, Inc., a non-medical home care agency in Sunrise, Florida.
What does a senior companion do?
A senior companion in Superb Care, Inc. does his or her very best to let his or her patient to enjoy the following services:
Assisting the daily living of the senior
This includes helping in preparing meals, maintaining hygiene, and other basic activities. Our non-medical home care agency in Sunrise, Florida sees to it that seniors would uphold their highest level of dignity. We also encourage independent living as much as possible and only assist when needed.
Providing companionship services
Without friends, family and companions to talk to, our lives at home becomes boring. This is even made possible especially when your children and grandchildren are all busy with their individual lives. So if companionship is what our patients need, it is what we give them without replacing the importance of family and friends.
Non-emergency medical or non-medical transportation
Do you need to go shopping? How about going to the airport? Our non-emergency medical or non-medical transportation can do it for you. The road is not safe for anyone other there anymore that is why let us help you keep your safety and security by letting us take the wheels.
Housekeeping services
Maintaining the cleanliness and beauty of one's house will become impossible as Father Time eats away the ability of the house owner to do it. For that reason, our non-medical home care agency in Sunrise, Florida offers housekeeping services to keep the client healthy and strong.
Above all, it is our primary duty to become the "eyes and ears" of the patient's family so that these individuals could know what to do to make the lives of their elderly a beautiful and memorable one.
Who provides companionship services in Superb Care, Inc.?
Of course, the only people we sign up for the job are the passionate and hardworking staff we employ as caregivers. We make sure that their records come clean from their background and their physical health. There are other home care service providers out there for the United States has thousands of agencies that cater to the needs of the elder populations. But with regards to home care services that produce quality caregivers in Florida, no agency can beat our superb care in Superb Care, Inc.
For inquiries on our services here in our agency, you may go to our website at www.superbcareinchcs.com.
What else can you say about our companionship services? Do you know a caregiver who has been changing the lives of their clients by providing such service? Let us know in the comment section below.