Choosing a Caregiver: 3 Tips To Consider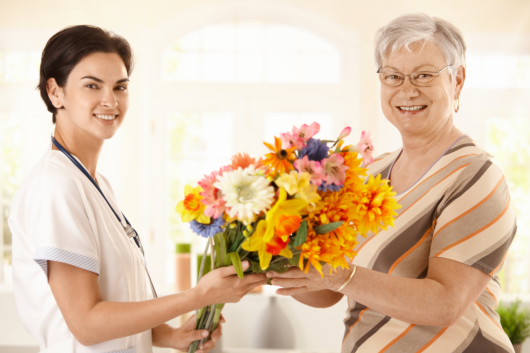 There are many people who have health conditions that impair them from doing daily activities one way or another. That is why personal assistance is very much needed today. The role of caregiver support has been widely recognized as significant especially because there is a rapid increase in the world's aging population. Most people who need assistance rely on the help provided by members of their family or their friends. Moreover, since people are aware of the importance and convenience of hiring caregivers, Superb Care, INC offers assistance in this specific area. Furthermore, in our non-medical home care agency in Sunrise, Florida, we find it imperative that we all get to be wise in choosing the best people for our caregiver support. Therefore, we in Superb Care, INC listed three important things to put into mind whenever we choose a caregiver to hire.
Know where to look
First thing's first: you have to know where to find reliable caregivers. There are lots of companies that offer caregiving support. It has been concluded in several researches that 65 million people around the United States alone provide care for a family member or a friend who's chronically ill, disabled, or aged. That is about 29 percent (29%) of the entire population in the United States. In our non-medical home care agency in Sunrise, Florida, we put a premium on the reliability of the caregiving support agencies we'd connect our clients to. This is because it is very imperative that we hire the best people for the job since these caregivers will be the one who will take care of our loved ones.
Assess
Superb Care, INC also believes that it is very important to assess your home care needs first before hiring a caregiver. This is for the very reason that you have to know what you need so that you'll be more effective in choosing the best caregiver. It is also important to plot out a job description for the caregiver so that he or she will know the scope of the work and the things expected of him or her.
Interview
This may be one of the most important things to do before hiring a caregiver. Of course, it is best that you interview your prospects before officially giving them the job. It is best that you do a background check on the individual. In our non-medical home care agency in Sunrise, Florida, we always see to it that you get affordable home care and assistance with the best people.
The list above is not comprehensive but we believe in our non-medical home care agency in Sunrise, Florida that the aforementioned things are of great importance. The bottom line is that we should consider all important aspects of choosing the best caregiver and therefore, in Superb Care, INC, we believe that it is imperative that we hire thoughtfully.