Three Tips For Seniors Who Are Still Physically and Socially Active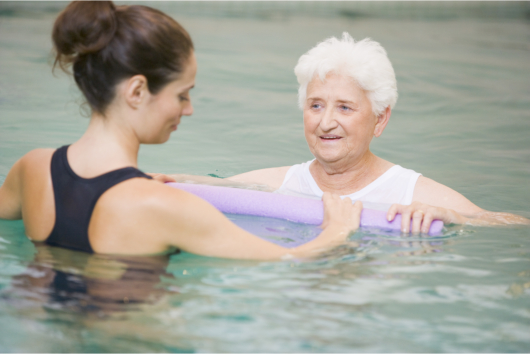 We love active seniors. Seniors who, despite their age, can still manage to go about their daily activities, meet up with friends, have lunch with families, and pursue a few hobbies are indeed aspirational. When you are a family member of senior loved ones like these, you can only beam at how fortunate you are to be not needing much assistance and not feeling sorry for them for being limited only in the house.
But though still relatively strong, here are three tips that we have for seniors to better take care of themselves now and as they age gracefully:
Health is wealth.

It is of utmost important that these seniors watch what they eat. Good diet must be observed at all times since at this age, their bodies need all the nutrition they can get from the food that they eat. They also need to have enough protection and body resistance to ward-off possible sickness that they may easily get considering their age. When you are at this age, it is important to consider the fact that good nutrition is the best and most important health investment they can make.

Do not be bounded by your limitations; find a way around them.

Though in good physical condition, we cannot deny that these senior adults already have limitations. But this doesn't mean that these should stop them from doing what they want to do. That is why Superb Care Inc. Home Care Services is here to make it possible for adults to find a way around their limitations. As a non-medical home care agency in Sunrise, Florida, we see to it that we provide ample care to senior patients without being too constricting. Superb Care Inc. Home Care Services understands that a unique need can only be answered by an equally unique care package.

Always take time to relax and be still every once in a while.

After having been out or active, elders, and all of us, need to take enough rest to recover. This is necessary for our bodies to recharge and recuperate after hours of activities. So we advise senior elders not to stretch themselves too much.
So for your senior loved one's non-medical home care agency in Sunrise, Florida, trust only Superb Care Inc. Home Care Services to offer you differentiated services for your specific needs. As a part of our Superb Packages, our On-The-Go Seniors program is one of those which makes us different from other non-medical home care agency in Sunrise, Florida.
For more information about our Superb Packages and the different programs under it, do not hesitate to call us anytime so we can provide you with your much needed information.