The Low Down on Personal Care Services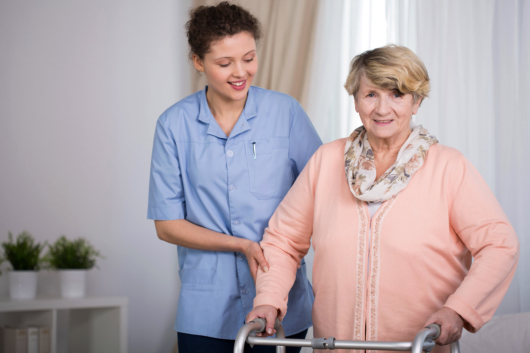 The personal care services offered by Superb Care, Inc. can help out a wide range of people from the elderly to the disabled. If you are finding it becoming more and more difficult just to take care of yourself and handle the different daily tasks that you use to find easy, you may need to find an excellent non-medical home care agency in Sunrise, Florida to give you a hand. We have a wide range of services that can help make things around the house a bit easier to handle, so you can focus on the finer things in life. Let us worry about the trivial matters!
What Are Personal Care Services?
Our personal care services are personalized to each of our clients; however, some of the services you can expect from us will include incontinence care, personal appearance care, assistance with dressing, help going to the bathroom, personal hygiene assistance, assistance showering and bathing, transfer assistance, and much more. Our services are designed to make your life easier, because when you are elderly or disabled it can be extremely difficult to do these things. So we make sure to provide you the assistance you need to get them over with without any hassles so you can go and do something you actually want to do.
The Benefits of Personal Care
Just imagine not having to worry about how you are going to get dressed in the morning or how you are going to prepare your meals because you have professional assistance that can help you out with that instead. Now you can relax every day and worry about doing the things you actually want to do, rather than wasting your energy on the trivial matters in life. We are here to help maintain and support your lifestyle, so you can continue enjoying life to the max. The last thing that anyone of us would want is to be incapable to live life the way we want to and being disabled, and getting older tends to make that much more difficult for us.
With the help of Superb Care, Inc., we can help you find your independence once again. Even if you need assistance in the bathroom or help to get dressed every morning, it does not mean you have to stop living life to the fullest. Our services are here to lift you up! Our caregivers are professionals that will treat you like royalty, and we will make sure to find someone that is compatible with you. So you can feel comfortable while we help you. It is important for us to ensure we can find someone that can get along well with you, so you enjoy being around them and you will not clash. After all, our services will not do you any good if you do not like your caregiver.
If you are interested about our services and how we can help you live life to the fullest, just make sure to visit our website superbcareinchcs.com. Our website is filled to the brim with different kinds of information about the many services we are offering, this will no doubt help answer any questions you may have. If you still have questions, please give us a call today at 1-866-7 SUPERB. We are here to serve you. Do not hesitate to take advantage of it.