Superb Strategy: Helping Prevent Sibling Tiff Through Collective Sibling Agreement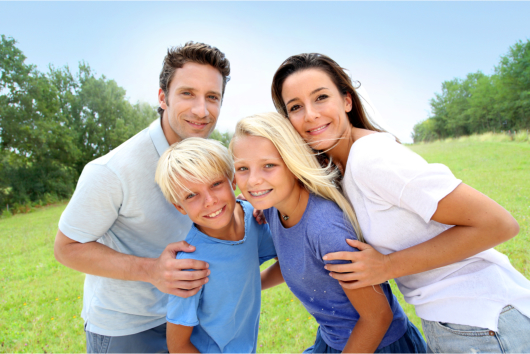 Delegating the care of our loved one to a caregiver from an outside health care provider guarantees tension for the family members. We don't run out of what-if questions as we welcome the person we don't know about to our home.
Paying for the bill arising from the caregiver's services guarantees more tension for the family members than the what-if questions.
That's what we have been saying all along: if caring for the elderly, sickly or injured member of the family is already problematic enough, how much more the settling the bill of the health care provider?
But wait, that's not enough. More problems arise when the patient has multiple children. Sometimes it cannot be avoided for some siblings to take on more responsibilities than the others, which may result in resentment.
Superb Care, Inc., the non-medical home care agency in Sunrise, Florida that proves true to its name, has been witness to sibling squabbles of various types and magnitude arising from this reality.
In our effort to prevent this from happening, we welcome payments through collective sibling agreement.
What Is Collective Sibling Agreement?
Ourparents.com quoted a blog from Home Care Assistance as saying:
A sibling agreement is a great way for children to pay for their parents' care while avoiding tension and resentment. Siblings who have the means to pay for the loved one's care do so with the promise that they will be paid back with a higher stake of the collective inheritance.
Meanwhile those who are not as financially blessed as those other siblings may undertake caregiving duties as their contributions.
Other Forms Of Payment At Superb Care Inc.
Aside from collective sibling agreement, Superb Care Inc., the truly superb non-medical home care agency in Sunrise, Florida also welcomes other forms of payment from our clients. This is our own way of lightening their load at a time of pain and sadness.
We are an approved private home care provider with several major 3rd party resource organizations across the country. For that reason, we can offer you the following payment schemes:
Asset Conversion
Tools such as Reverse Mortgage, Home Equity Line of Credit can help tap in to existing resources.
Life Insurance Policies
88% of Life Insurance policies will lapse or be surrendered for little to no value. We will help you find out if a Life Settlement, Viatical Settlement or an Accelerated Death Benefit is an option for you.
Long-Term Care Insurance
If you are not sure how to navigate your long-term care policy we can help with that.
Private Pay
This is not just cash in the bank or monthly pensions. We can also look at annuities and trusts or Collective Sibling Agreement.
Veterans Benefit
Aid & Attendance can help Veterans their spouses with covering or reducing their home care costs.
Worry less about footing the bills for the care of your loved ones, avail of the services of Superb Care Inc., the non-medical home care agency in Sunrise, Florida that proudly stands by its name.
Call us now at our Broward office at 954-789-2372 or talk to us through our toll free number 1-866-778-7372. You can also relay to us your concerns via fax at 1-844-608-8461 or through email at SuperbCareInc@gmail.com.
Better yet, see us personally at our office in 10242 NW 47th Street, Suite #44, Sunrise, Florida 33351 (view map & directions »).
You may have some enlightening ideas or experiences about collective sibling agreement. Please join our discussion by posting your comments on the space provided below.