Restaurant Trips: The Danger of Eating out Frequently among Seniors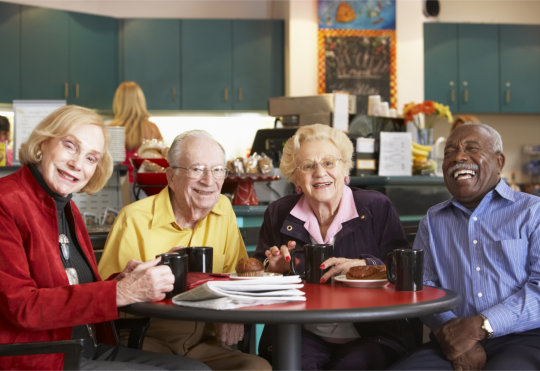 Food preparation is a crucial element regarding daily consumption. Of course, the nutrient value of our meals are highly considered but we must also put into perspective the importance of food hygiene. If you are a frequent restaurant tripper, you have to make sure that the place has a good reputation. Meaning apart from the sumptuous meal that it has on offer, keep in mind that how the food was prepared greatly matters. So, if your favorite restaurant has passed the aforementioned mechanics, let us head to the appropriate nutritional value of foods that you get from eating out. Superb Care Inc., homemakers at a non-medical home care agency in Sunrise, Florida, ensure that with assistance in meal preparation at your home, it is 100% safe and has met your everyday caloric value plus rich in vitamins and minerals, too!
According to the Center for Science in the Public Interest, about 10 well-known chain restaurants in the US have 85% on their menus, that have more than the recommended salt intake per day. The regular eating habit of individuals, especially to seniors, have become quite a dangerous threat to their health. High sodium intake usually results to increase in blood pressure (hypertension) which can then lead to stroke or heart attack. Superb Care Inc., non-medical home care agency in Sunrise, Florida, has a staff of knowledgeable homemakers to keep your sodium intake in check.
The Food and Drug Administration recommended limitation to sodium content to about 2,400 milligrams (about one tablespoon of salt per day). Here are some of the popular food chains in America that serve foods beyond the advisable salt intake. Food World News and additional info from webmd.com have compiled these brands and what Superb Care Inc., homemakers want you to be aware of.
1. Red Lobster's
Admiral's Feast – (7,106 mg)
(+Caesar salad with dressing, lobster-topped mashed potato, biscuit, and lemonade)
2. Chilli's
Honey Chipotle Ribs – (6,440 mg)
3. Olive Garden
Tour of Italy Lasagna – (6,176 mg)
(+ bread stick, salad with house dressing, and Coca Cola)
4. Pizza
Meat Lovers 9″ Personal PANormous Pizza, from Pizza Hut – (3,670 mg)
5. Subway
Spicy Italian (+cured meats, salami, pepperoni, cheese) – (2,980 mg)
6. Hardee's
⅔ Lb. Monster Thickburger – (2,820 mg)
7. Sonic
Chili Cheese Tots – (2,760 mg)
Although restaurants can be an economical choice for most senior adults. However, one should think about the effect that several dining experiences at chain restaurants can bring about. As a non-medical home care agency in Sunrise, Florida, we will remind you on the peril of high intake of sodium on your diet. Superb Care Inc. competent homemakers will take care of that. Dial 1-866-7SUPERB or 1-866-778-7372 for a free assessment in the comfort of your home. Or message us online through completing your details on this link www.superbcareinchcs.com/non-medical-home-care-contact-us .
We care about your health and we perform 'Superbly' on what is expected from us!