Our Mark: Matching Your Loved One's Needs And Personality With The Right Caregiver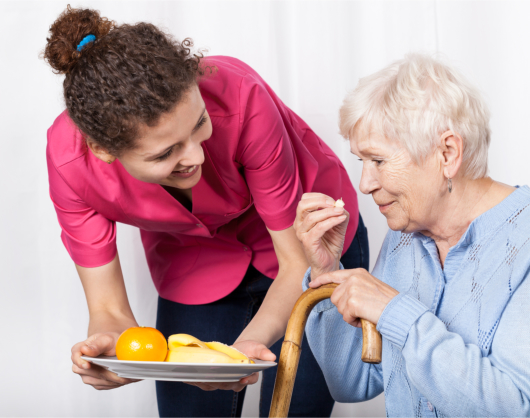 There's always something about a name.
And we at Superb Care, Inc. don't call our health care agency superb for nothing.
We are proud of that name, we stand by it and we collectively give face to it through our output day in and day out.
We Put Ourselves On the Shoes Of The Family Members Of Our Patients
One of the ways we pay respect to our name is by putting ourselves on the shoes of the family members of our patient. In particular, we keep a keen eye not only on the anxiety and worries of the patient's family arising from having an outsider in their homes but, more important, whether or not our caregiver is up to the needs and personality of the patient.
No matter how skilled, well trained and experienced a caregiver is, if she/he is not the right match to the needs and the personality of the patient, the results would always fail our expectations.
The goal then of Superb Care, Inc., the non-medical home care agency in Sunrise, Florida is to find the right fit every time we deploy caregivers to your homes. Our care coordinators will see to it that we achieve this objective each time. That way, frictions, tensions and adjustment anxieties not only on the part of the patient and his/her family but on the part of the caregiver her/himself will be minimized of not avoided.
This is the distinguishing mark of a superb health care provider.
This is the distinguishing mark of Superb Care, Inc., the real deal non-medical home care agency in Sunrise, Florida.
Other Superb Features of Our Services
That distinctive feature of our services is backed up by other equally superb offers, such as:
24/7 services, including holidays and weekends
Care at home, retirement facility, hospital, nursing home, senior community of your choice
Personalized care plans to match your needs
Screened caregivers with extensive training
Regular assessments to measure client satisfaction
Flexible payment options with competitive rates
Complimentary in-home safety consultation
more than a decade of experience in the homecare industry
If you don't find our company and our services superb, we don't know what is.
Visit us now for your home health care requirements. The office of the non-medical home care agency in Sunrise, Florida is located in 10242 NW 47th Street, Suite #44, Sunrise, Florida 33351 (view map & directions »).
For your convenience, we maintain a toll free phone line at 1-866-778-7372. We also keep a regular phone number for our Broward office at 954-789-2372.
Our fax number 1-844-608-8461 and our email address SuperbCareInc@gmail.com are always open for your queries, suggestions and requests.
The main focus of our care is to cater to the needs of your loved ones at home. It is our agency's mission to accommodate our client's changing needs through our comprehensive, private and affordable home care services. Please post your reactions on this at the comments section below.