Importance of Transitional Care for Your Senior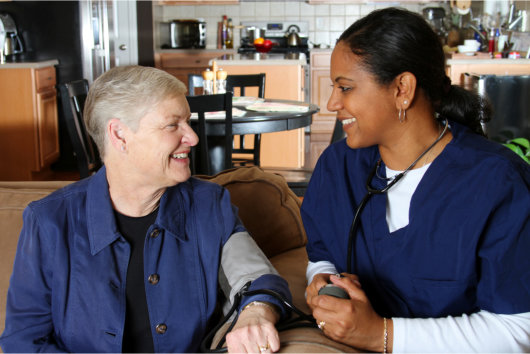 Transitional care helps in enhancing independence following a hospital stay. This allows patients to return to their house rather than to a long-term care facility. It is offered for a limited amount of time, often from two days to many weeks or months.
What to Expect from Transitional Care
It can be stressful and confusing to leave the hospital with a chronic condition and instructions to recover and care for a loved one or yourself. Transitional care eliminates this stress and helps in giving a patient the best recovery.
Also, it helps in reducing hospital readmissions which can usually take place because the patient did not understand and follow through on the discharge care plan or did not get proper care after discharge. A lot of discharge care plans include requirements beyond the skills of caregivers and incomplete information, poor communication and not having caregiver to handle the care assigned can cause gaps in recovery care. That is why you should hire us at Superb Care, Inc., a reliable non-medical home care agency in Sunrise, Florida. Also, language problems and cultural differences can add to the issue.
Transitional Care for Seniors
This kind of care is especially necessary for elderly people who are discharged from a hospital with several chronic conditions and some complex treatments. Their recovery requires much care leaving too much room for misinterpretations and errors.
If you engage your senior loved one in transitional care, his case will be reviewed by a registered nurse who can develop a care plan, set goals and administer a combination of telephone and in-person support. Different providers, caregivers and services are coordinated to help your senior achieve the set goals. We at Superb Care, Inc. is more than happy to serve you if you need a non-medical home care agency in Sunrise, Florida to play a role in the recovery plan of your senior loved one.
Required Services for Recovery Care
Rehabilitative therapy – This includes occupational, respiratory, speech and physical therapy as well as physiotherapy.
Personal care – The service includes medication reminders, eating, toileting, grooming, tuck ins and wake ups, bathing and mobility assistance.
Nursing support – This includes disease management, pain management and control, wound are as well as medication administration.
Social work – This is necessary to help your elderly loved one and your family deal with the stress and handle the problems associated with a disease, illness, disability or injury. This includes community resource referrals, counseling, care plan organization and discharge planning.
Should you need a caregiver who will help your senior achieve the recovery care goals set for him, call us at Superb Care, Inc., your partner non-medical home care agency in Sunrise, Florida. 1-866-778-7372