How to Make Life Easier in Your Golden Years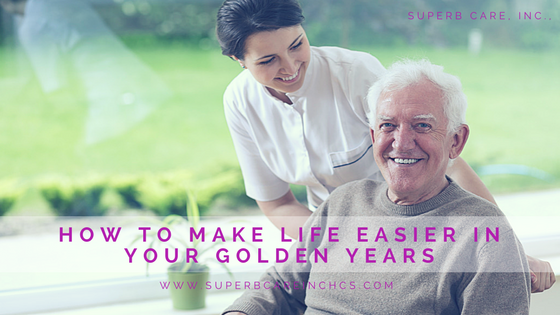 Just because you are in your golden years, it does not mean you have to have a hard time with life. We know that being a senior citizen has a host of challenges that younger people do not have to deal with. Taking showers can be dangerous, it can be exhausting to clean the home, and running errands can be almost impossible. However, with the assistance of a Non-Medical Home Care Agency in Sunrise, Florida, such as Superb Care, Inc., life does not have to be a challenge!
Homemaking

One of the ways that we can make life easier for you is through our homemaking services. These services are designed to help you out with all of your daily tasks. We will do the cooking, cleaning, and we can also run errands and do your shopping as well. This will make sure you can have the time and the energy to do the things you want, rather than stressing out about the small things in life.

Personal Care

We offer respectful personal care services to help you maintain your independence. It can be depressing when you feel like you are not able to use the bathroom on your own or even get dressed on your own. However, our personal care services will provide you with the respect and the support you need to stay independent. We can provide you with top-notch services you need to live the life you want to the fullest.

Transportation

If you have a hard time getting around, we have reliable and safe transportation services for you. If you need to go to a medical appointment, do some grocery shopping, run errands or even if you need a ride to the airport, we can take you there without any issues. We make transportation completely and totally hassle-free!
If you would like to find out more about our services and how we can make life easier for you, please check out our website superbcareinchcs.com for more information. If you have any questions that you are interested in asking us, please give us a call anytime at 1-866-778-7372. It is time to start enjoying life to the fullest!