Home Care Services: Why Elderly Need It?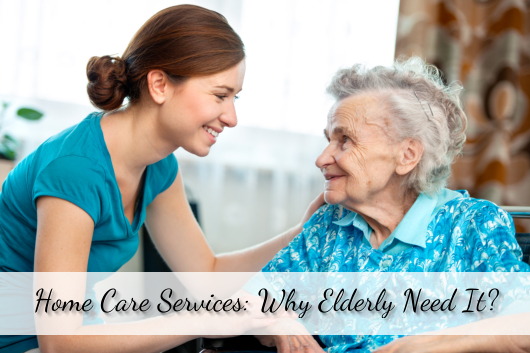 Home care helps people live comfortably and independently at their own homes. In fact, there are a lot of elderly people who are in need of homecare services. This is because when people get old, they may experience difficulties with their health and mobility, leaving certain chores and routines unattended. With home care services, elderly can positively live a quality life.
Here's why home care services are necessary for elderly:
Provides bathing, dressing, and other personal care assistance – elderly don't have the same strength as they used to. They easilyget ill, tired and probably takes a lot of time to finish bathing and other personal care routines. With home care, there will be someone who can assist and help the elderly with regards to personal care, making elderly's life easier and more convenient.
Provides toileting/incontinence assistance – sometimes, elderlymay experience incontinence. This can make the elderly smell odd, become untidy, and wet.With home care services, incontinence and toileting will be assisted by a caregiver, allowing optimum hygiene.
Provides friendship and companion – elderly are often left alone because of their condition. With a caregiver from a home care provider, she can be the elderly's friend and companion, making elderly's life cheerful and engaging.
Helps with light house chores – elderly people don't have enough strength and energy to clean their homes. Home care services can help keep the elderly's home clean and tidy which can prevent falls and other home related accidents. And a clean environment can help lessen the chances of acquiring illnesses.
Helps remind about medications – seniors might forget their medications, making it less effective in treating their condition. With a caregiver, medications will be followed and taken strictly as how the physician instructed it.This will promote better health and recovery.
Helps prepare healthy meals – elderly people need proper nutrition to support their overall health as they deal with aging. With a good caregiver from a home care provider, elderly can have nutritious meals every day, helping them get better health and strength.
Helps relieve depression and stress – oftentimes, seniors get stressed and depressed due to certain reasons. With home care services, part of it is giving cheerful conversations and social interactions. These may help relieve stress and depression.
With us at Superb Care, Inc., a top-notch non-medical home care agency in Sunrise, Florida, we know that elderly people need extensive care due to their deteriorating health. This is the reason why we offer home care services that can fulfill the needs of seniors with regards to their daily routines at home.
If you need our services, please give us a call at 1-866-778-7372 today.