Garments: Sensible Fashion Choices for Mature Women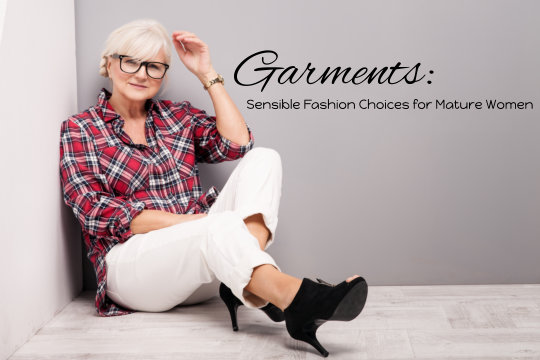 Who says older women cannot be trendy or fashionable? Society somehow dictates that senior women should dress their age. There is no offense to blend in with the times as long as mature women dress smartly and do not look trashy in their state. True, it can be challenging and maybe a bit sad to change your fashion statement because you no longer fit the mid-riff or short pants kind of style that you used to wear, way back in your yester years. Of course, choosing your own flair needs a good selection of the right colors, appropriate clothes for the weather and most importantly something that is comfortable yet suitable for you! Superb Care Inc., a non-medical home care agency in Sunrise, Florida, has qualified personal carers and companions who will serve as your eyes in choosing an elegant yet appropriate garment for you whether you are just at home or attending an event.
Superb Care Inc., is a non-medical home care agency in Sunrise, Florida that specializes in services such as personal care, homemaking, sitting or relieving, and transporting patients to specific destinations. Our trustworthy and professional staff have gone through a thorough background check and experienced comprehensive training to achieve the necessary skills and knowledge applicable to the role. Superb Care Inc., will provide you good judgment on what is aesthetically appealing, what is comfortable to wear and help you to get that confident attitude!
Consider these Hollywood A-list squad fashion tips specific to different occasions and seasons that will leave your fans (or soon-to-be fans) open-mouthed!
Don:
– consider the motif or theme color of the wedding, if it is a day ceremony, consider cotton materials for a dress, a strapless style apparel with a shawl will do
– for afternoon and evening ceremony, get your silky cocktail dress ready but make sure you do not upstage the bride
Don't:
dresses that are embellished with sequins, heavily beaded or any sparkling items all over
Don: tankinis, skirtinis, shortinis, and swim dresses; sarongs or cover-ups if you are not swimming
Don't: choose designs that emphasize your hips or showcases your tummy
Don:
for formal parties, choose the fit and flare dresses, fitted on top and flares out slightly at the waist, down
opt for your LBD (little black dress) which is a must-have for every woman, make sure it is a perfect fit and flexible in use either for dressing up or down
Don't: go for clothes that accentuate the part of body you want to conceal such as your waist
Don: choose light materials, white and pastel colors
Don't: avoid strong neon colors
Don: black absorbs heat so gives you extra warmth and will also make you look slimmer; you can play around with dark colors
Don't: steer clear of bringing neon clothes
Additional tips from the Fashion police says:
Purchase bras with the best fit and that supports your front asset. Also, choose a good tailor that can make clothes fit perfectly for you.
Skirt and dresses should be kept at knee-length
Avoid exposing skin too much.
Lean on solid colors
Keep it simple and presentable. Steer clear of bling.
Superb Care Inc., maintains our core commitment to providing you exceptional non-medical home care services, an agency situated in Sunrise, Florida. Our home health aides will assist your elderly loved ones in deciding an appropriate wardrobe. Puzzled on what outfit you would like to where next? Get in touch with us at 1-866-7SUPERB or 1-866-778-7372 or send us an inquiry online by following this link www.superbcareinchcs.com/non-medical-home-care-contact-us.
Remember that it is not about the age, what matters is your superb attitude! Stay sexy and confident. Wear your personality no matter how old you are! Slay it!