Consider These First before Non-Medical Home Care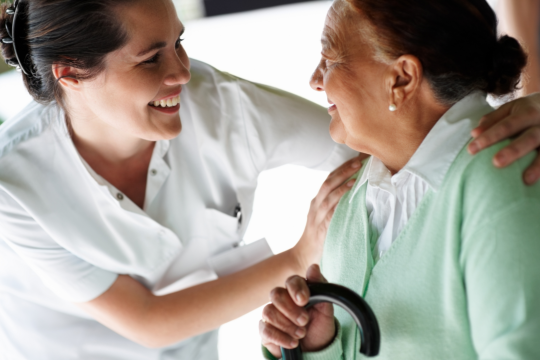 Quite a number of seniors have been choosing the services of non-medical home care providers to get them what they need. In fact, there has been a lot who are facing the inevitable reality of choosing a non-medical home care agency in Sunrise, Florida. But you know that choosing an agency that will care for the needs of your beloved senior family member is not that easy and must not be taken into light consideration.
And so, to help you lessen your options of finding a suitable home care service provider, let Superb Care, Inc., the number one non-medical home care agency in Sunrise, Florida narrow your choices by looking into the things you need to consider first in order to fit the services of an agency and the needs of your senior.
So without any further ado, here are the considerations you need to look into before committing to the services of a senior care provider:
The senior's needs

The type care you should be looking for to accommodate your senior is one that meets the needs of the elderly. There are different types of needs your older adult needs and let us discuss each of them one by one:

Location
There are senior care providers that can give services in the comfort of the old one's home. There are also providers that bring a senior to their center and care for the needs of the older adults with the presence of other older adults. This just boils down to where the senior wants to be taken care of.
Status of health
Because there are a lot of agencies that have been sprouting, you are given all the options that there is to caring for your beloved elderly. If your senior has Alzheimer's, there are those home care providers that specialize in caring for someone with Alzheimer's. If your senior has Parkinson's, there are also home care service providers that cater to their needs. And so on.
The type of care they need
Perhaps your senior is independent enough to move around the house or they are in need of someone to assist them in daily living. For those seniors who are capable of being independent and just want to have companion on their house, we suggest that you opt for the services of our non-medical home care agency in Sunrise, Florida.

Cost
The number one thing you need to consider is the amount you will be spending for a senior care service. There are also other agencies that entertain insurance so you can save even a little amount on their services.
The field of senior care service is one of the most popular services in today's day and age especially in the United States of America. Keep in mind that in choosing an agency, you need one that will not only cater the needs of your elderly but also one that you will be comfortable to working with.
What are the other things you need to consider before hiring a caregiver and/or trusting an agency that will replace you as the caregiver of your senior? Let us know in the comment section below.