4 Home Care Services that Seniors May Need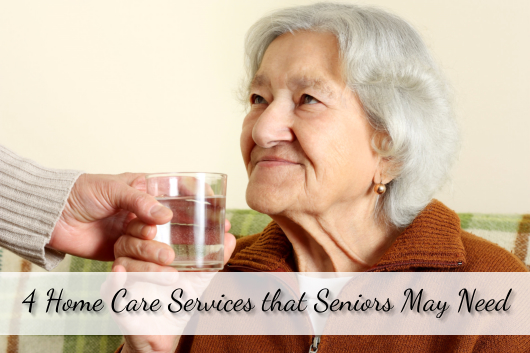 Home care services are special services that are given to people in great need, such as seniors, disabled, stroke survivor, recovering from surgery, sick and others. It will basically enable the people in need to live and stay in the comfort of their own homes, while receiving the special care and assistance they require, also depending on their health condition.You can avail a single or a combination of home care services.
Here are some home care services and its brief description to help you determine which kind of service your senior parent may need:
Personal Care Services – This kind of home care service will help the seniors on their personal care. This may include bathing, dressing, grooming, toileting, eating, and others. When a senior is experiencing troubles with fulfilling his daily personal care routines due to health problems or mobility issues, then personal care services can be of great help for your love one.
Companion Services – This service will allow a senior to have a companion at home or wherever he needs to go. Companionship will also mean having someone to share stories and do activities with and will serve as a good friend. Having a companion is important, especially to seniors, to have a healthy lifestyle.
Homemaker Services – This service is to help the senior with regards to the basic chores at home such as laundry services, grocery shopping, pet care, meal preparation, and others. This will allow the seniors to live harmoniously at home without the need to worry about chores. With this service, seniors will be able to experience comfortable, clean, and safe home.
Non-Medical Transportation Services – This kind of service is mainly to assist on the transportation of the elderly and escort them to wherever they need to go, such as for their medical check-ups, special events, and other things that may need transportation services. This may be useful for seniors who don't have a companion.
At Superb Care Inc., a leading non-medical home care agency in Sunrise, Florida, we offer the following home care services stated above, and more. With us, you can guarantee the highest quality and compassionate home care services for your love one.We have the most proficient staff who can pave way to your love one's recovery.
Do call us at 1-866-778-7372 today or visit www.superbcareinchcs.com to know more about us and the services we can provide.